A New Era of Collaboration and Innovation!
We are proud to announce that Vaionex Corporation, an innovator in blockchain technology and AI, has joined the Google Cloud Partner Program. This partnership is not merely an alliance between two tech giants, but a fusion of ideas, values, and visions for the future.
The Google Cloud Partner Program Explained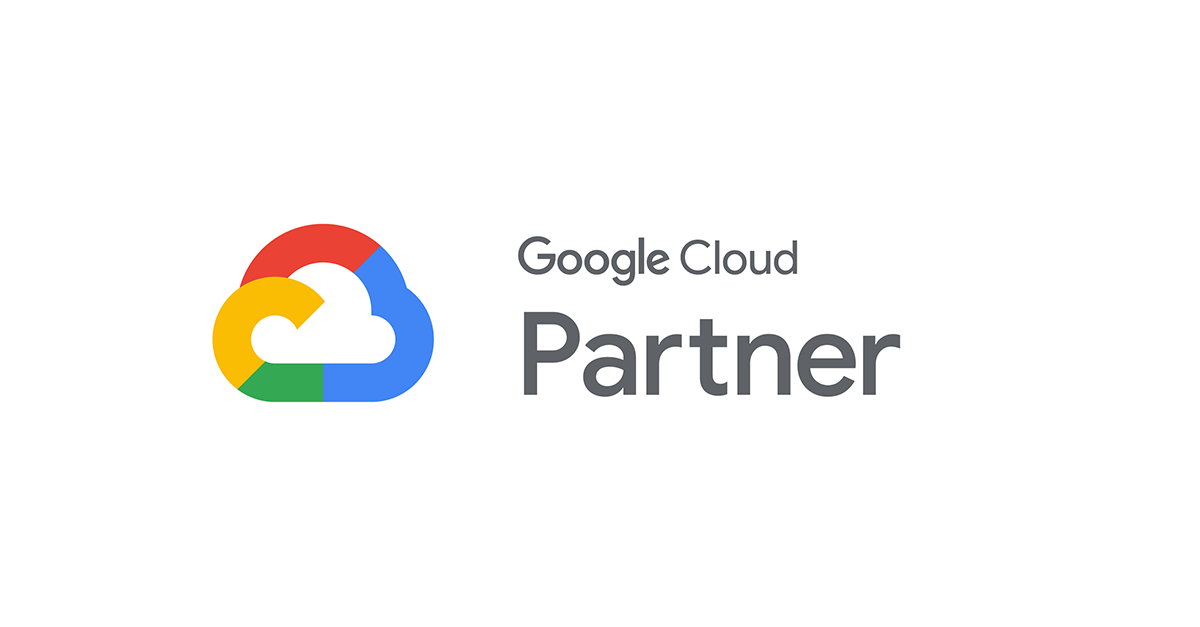 The Google Cloud Partner Program is a prestigious network that brings together technology companies to accelerate innovation, growth, and customer success. It offers various resources, support, and collaboration opportunities, fostering a thriving ecosystem. Here's what it entails:
Innovation Collaboration: Partners work closely with Google Cloud to develop and enhance products, creating groundbreaking solutions that shape industries.
Access to Expertise: Members of the program receive training, support, and insights from Google Cloud experts, driving excellence and technological advancement.
Global Reach: With Google Cloud's extensive network, partners can leverage a global platform to reach new markets and audiences.
Vaionex and the Google Cloud Partner Program: A Perfect Fit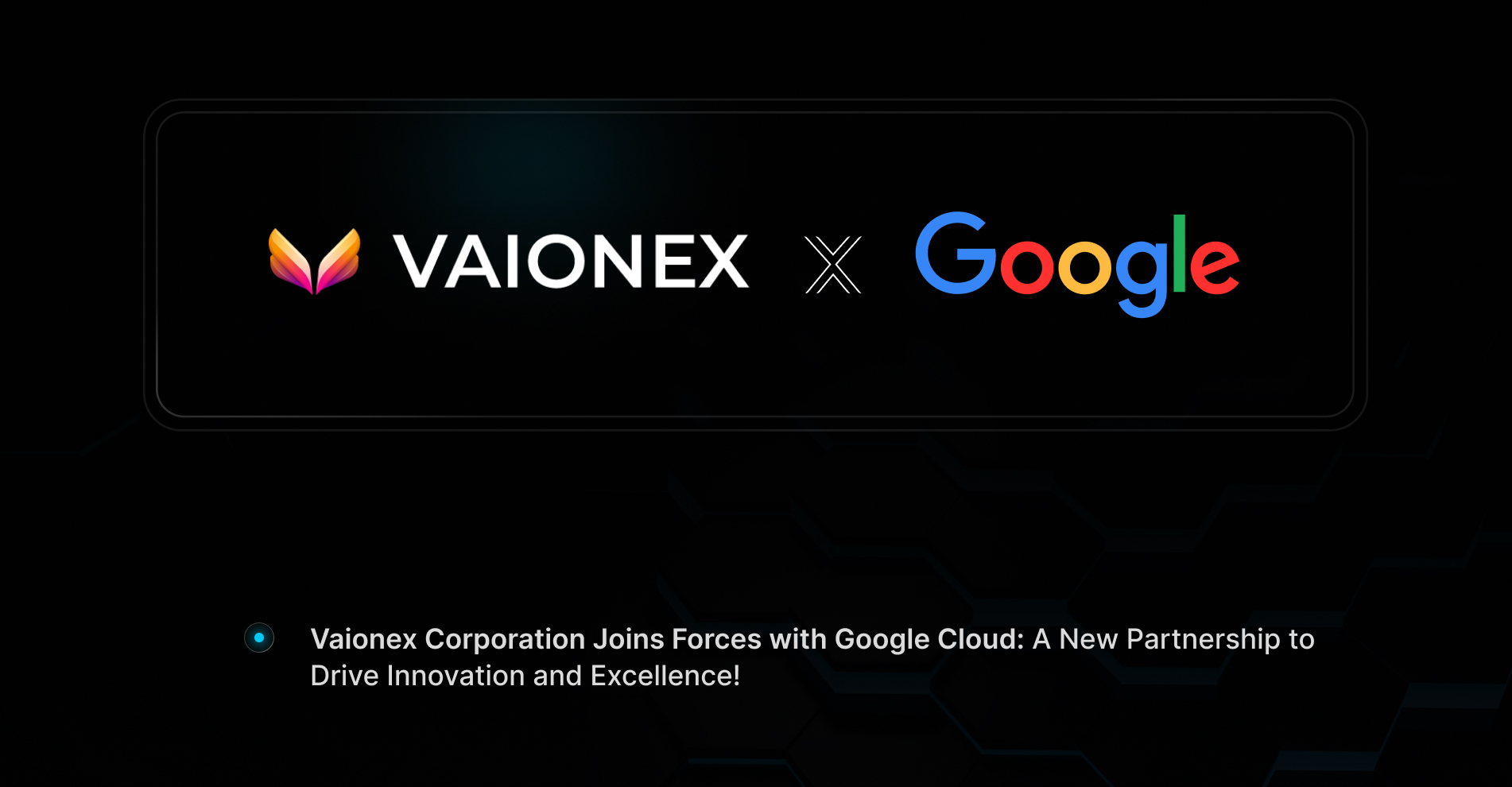 For Vaionex, joining the Google Cloud Partner Program represents more than an opportunity; it's a pathway to higher innovation, integrity, and impact. Here's what this partnership brings:
-Enhanced Data Security: Integrating TimeSeal's immutable timestamps with Google Cloud, Vaionex is forging a path toward unbreakable data integrity.
-Synergy with Firebase: TimeSeal's Firebase extension, now under the umbrella of the Google Cloud Partner Program, offers a seamless, secure data management experience.
-Community Engagement: Being part of the program allows Vaionex to collaborate with other innovators, amplifying creativity and technological evolution.
The Journey Ahead: TimeSeal and Beyond
TimeSeal not only serves as an immutable safeguard to your data but also acts as a transformative technology. It empowers users to convert their applications into blockchain applications through a seamless one-click process.
Connected with Firebase, a flexible, scalable database platform, TimeSeal enables a smooth transition of applications into the blockchain realm.

Every transaction or data entry in your Firebase database (Cloud Firestore) is time-stamped on the blockchain, offering transparency, traceability, and a tamper-proof verification method.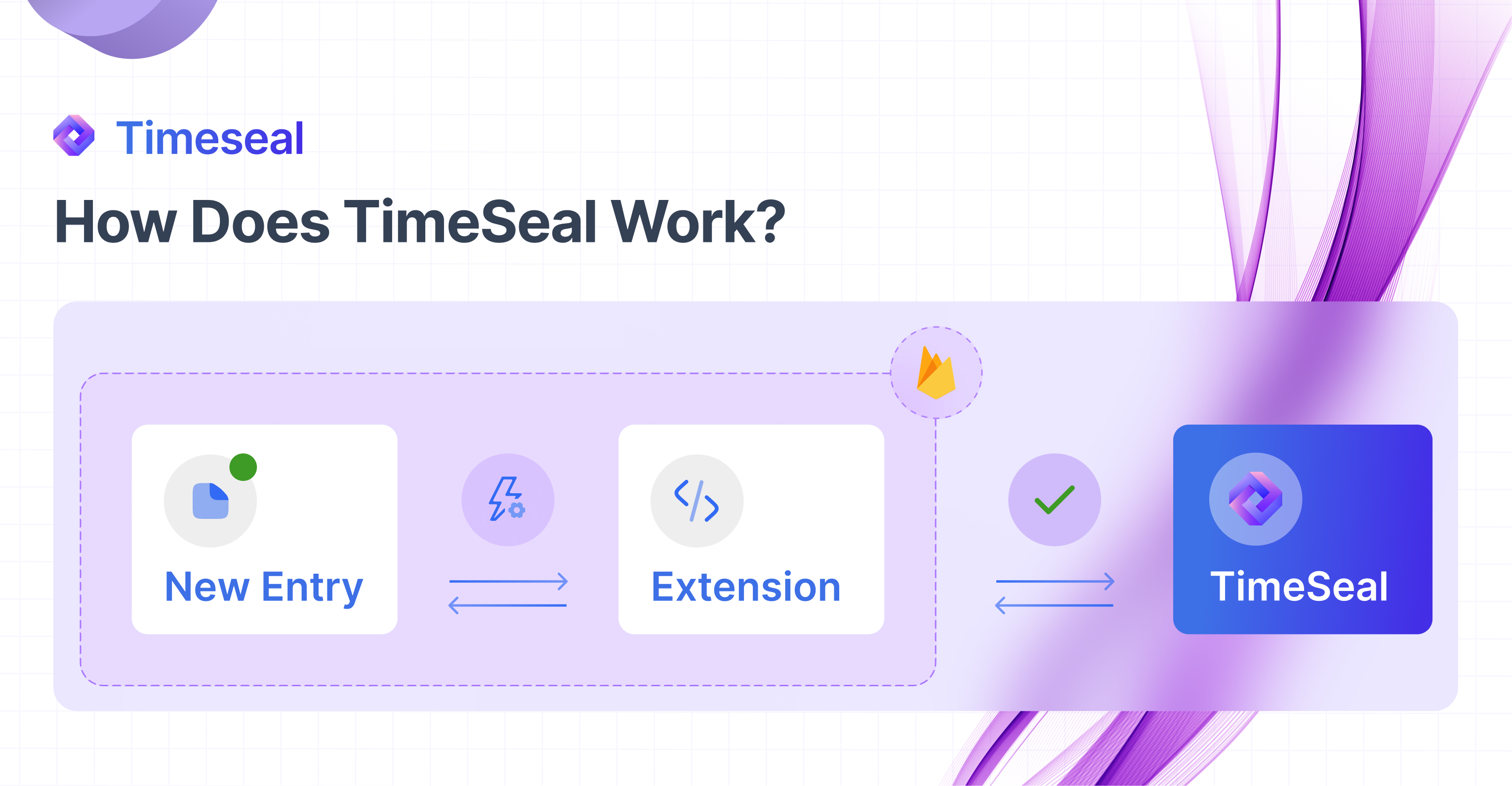 With TimeSeal's Firebase extension serving as a flagship integration, Vaionex's partnership with Google Cloud opens new horizons. From healthcare to financial security, this collaboration is set to redefine sectors with groundbreaking solutions.
Embrace the Future with Vaionex and Google Cloud
This alliance, forged under the Google Cloud Partner Program, promises more than just technological advancement; it offers a vision of a future where data is secure, transparent, and empowers all.
Join us as we embark on this exciting journey. Explore TimeSeal and transform your application to be part of a future where technology serves humanity with integrity and innovation.
Vaionex joining the Google Cloud Partner Program is a symbol of our commitment to excellence, innovation, and community. Together with Google Cloud, we aim to shape a world where technology is not just a tool but a trusted companion in our daily lives.
P.S. We extend our heartfelt gratitude to all our supporters and collaborators. Your belief in Vaionex fuels our determination to break new ground!